Welcome to the Website of the Nottinghamshire Birdwatchers
This page contains events for the Nottinghamshire Birdwatchers as well as other events which may be of interest.

We now feature a number of walks organised by our Outdoors Events Organiser Samantha Haworth. These walks are open to all, as well as members of the Nottinghamshire Birdwatchers.

If there are any events such as slide shows, bird walks etc in Nottinghamshire, you would like to see on this page then please send details to: Rob Hoare



Nottinghamshire Birdwatchers In County Walks
Please contact Samantha at crestiesam@sky.com to book a place on any of these walks.
Centre Parcs, Sherwood Forest - with Mike Hill
Saturday 22nd April 2017.
Join Mike for an informative Spring walk around Center Parcs for a chance to see the sites flora and fauna and see the work that goes on around the holiday village.
Birds may include warblers, finches, woodpeckers and tits.
Strictly limited to 15 people and names are required in advance, so booking is essential.
There will be a charge of £3 for non-members.
The walk start time will be 08:00 and will last approx. 3-4 hours.


Nottinghamshire Birdwatchers Indoor Events
AGM and INDOOR MEETING with Speaker and Buffet
Thursday 23rd March 2017 at 07.30pm
The University of Nottingham Social and Sports Club
Lenton Eaves, University Park, Nottingham NG7 2RD.
Our Speaker is Esther Kettel is a PhD student at Nottingham Trent, studying Peregrines. Her interesting talk is about urban Peregrines, including the birds that nest in Nottingham.
Prior to Esther's talk there will be the AGM, followed by Jenny's famous nibbles.
Anyone wishing to stand for the Committee please contact Jenny.
Directions: Enter the University by the West Gate (Beeston end). Turn left at the mini-roundabout. Take the left turn after the new Sports Centre to the car park.
For further details contact Jenny Swindells j.swindells@btinternet.com 0115 9812432.
Other Local Group Events/Walks



Archived Articles

---

Breeding Marsh Harrier and Bittern in Nottinghamshire 20
15

.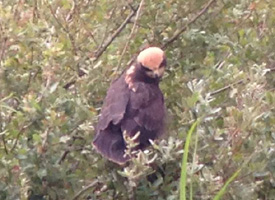 rh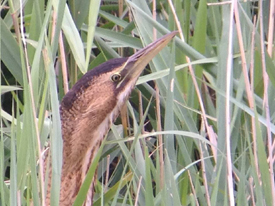 Juvenile Marsh Harrier and Juvenile Bittern. ©Simon Roberts.
---
by Carl Cornish.
---
Breeding Little Egret Success 20
12
Nottinghamshire Wildlife Trust welcomes first breeding success in the county for Little Egrets.
Read the full press release here [PDF]