Welcome to the website of the Nottinghamshire Birdwatchers.
The Nottinghamshire Birdwatchers is a registered charity with membership open to all.
The society aims to promote an interest in birds in Nottinghamshire. We are a friendly group for anybody interested in wild birds, living in, or visiting, Nottinghamshire, irrespective of their level of knowledge, experience or skill.
The society is administered by Nottinghamshire birdwatchers for Nottinghamshire birdwatchers.
The society organises local guided walks and trips to birdwatching areas further afield. Communication is by this website, Twitter and by the newsletter that is published on a monthly basis. Membership is open to everyone from experts to beginners. We are also especially keen to attract younger members to the society.
Latest News & Information

More information on this Conservation Evening on the Indoor Events section of the News Page
---
Newington Flash
The Idle Washlands have been attracting some very good birds this year, including a Great White Egret on Newington Flash on the 1st and 2nd September. This site was reported as been in Nott's, but in fact it's just over the border in South Yorkshire. The confusion comes from Notts and local birders using the same name for two different areas, one in Notts and the other in S Yorks.
A document explaining Nott's/York's site boundaries can be viewed HERE and will hopefully clarify site names and avoid confusion.
---
Nottinghamshire Birdwatchers Guided Walks
RSPB Langford Lowfields - Sunday 19th October.
More information HERE, for anyone wishing to attend either of these walks.
---
New Book Release
[7th August 2014]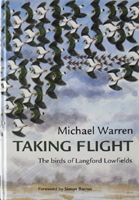 Michael Warren has just had a new book published, 'Taking Flight', which will be launched at his Birdfair stand in the Art Marquee on 15th August.
The book describes in sketches his observations at Langford Lowfields from May 1999 to April 2014. More information HERE.
---
[28th July]
Sherwood Forest, Satellite tagged Cuckoo And Nightjar Project
news releases relating to these two exciting projects, Here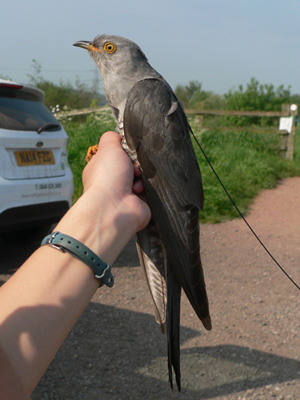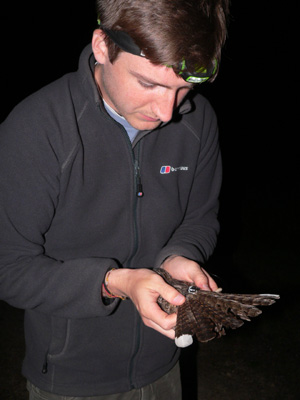 ---
Isles of Scilly 2014 [
update

6th June]

We now only have a few places left for our planned trip to the Isles of Scilly, more information here.
---
Gallery Page "
update

" 27th July

The Latest Images Gallery Page is now up and running. I am working on the other Gallery pages with four now almost complete, this is a massive project so please bear with me.

Please send in your photos for inclusion in the gallery page.
---
Rarity Sightings - Record Form
We have produced a new form that we would like you to complete if you wish to report a rarity that you have seen in Nottinghamshire: here. [Word 2007+, 13kb].
---
Follow us on twitter
Nottinghamshire Birdwatchers is on twitter. You can use twitter to send us information on sightings, events and other relevant bird news.
Follow: @NottsBirders – #nottsbirding